"Beauty, Healthy & Sexy"
In Alyssa's Nails & Skin Care, the health, safety and well being of our client's eyes and lashes are our business. Each licensed esthetician and cosmetologist is requiring well-trained professionals to safely perform the procedure for optimal results to ensure the safest application for each and every client.
We are providing various lengths, colors and thicknesses of Eyelash Extensions to create a beautiful and natural look.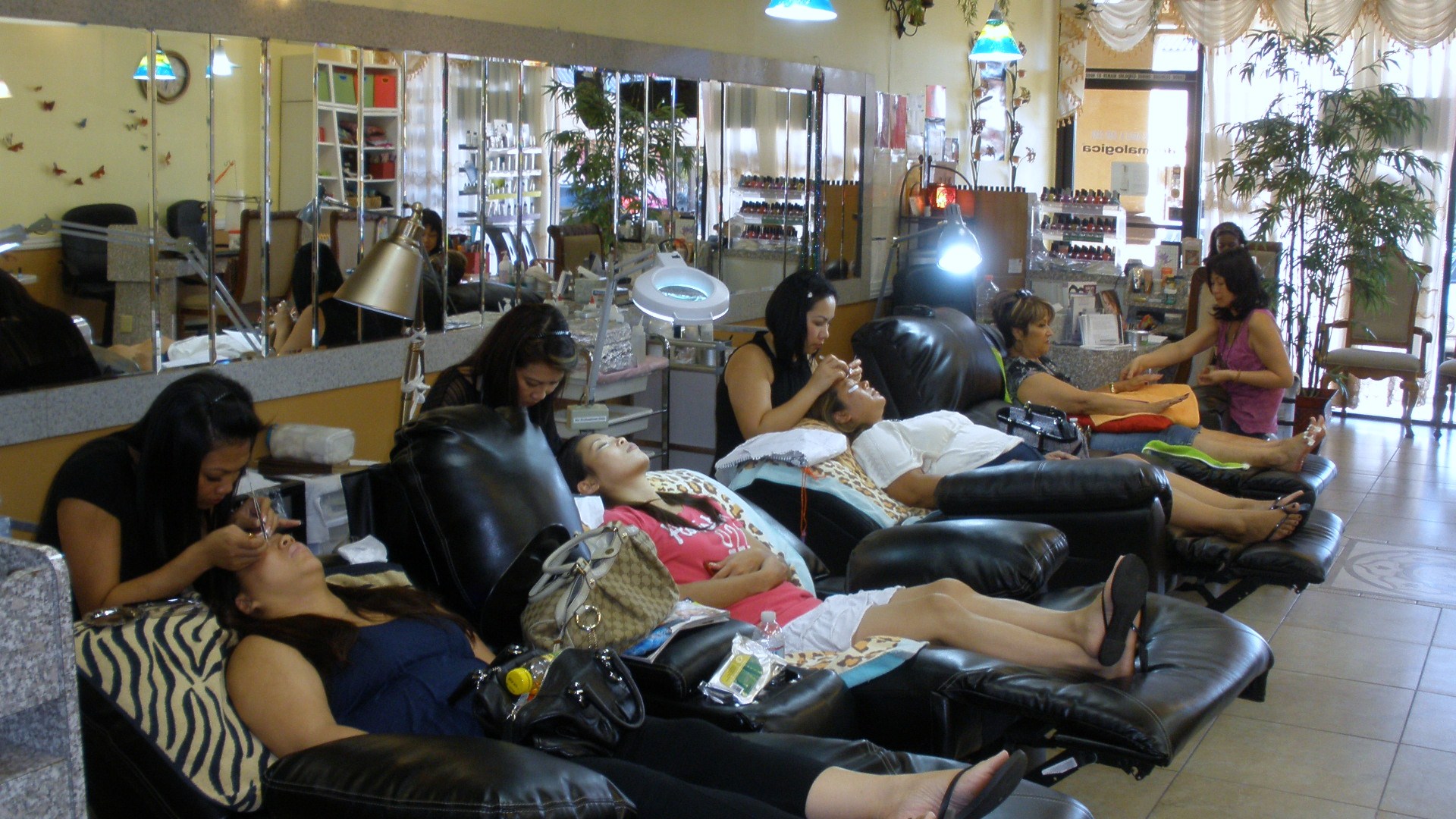 Discussing with one of our specialists for choosing the material, style and size of eyelash extensions, then lay-down on sofa to close your eyes for relaxing and release stressed or even sleeping while our Eyelash Extension expert will provide that service to you.
When clients open their eyes to look in the mirror after each visit - their eyes get huge - and they say "I feel glamorous now, you just give me a New Look." As they walk out the door we can feel they have New Confident with a smile in their face. Our clients keep coming back because the eyelash extensions make them feel younger, beautiful, and sexy.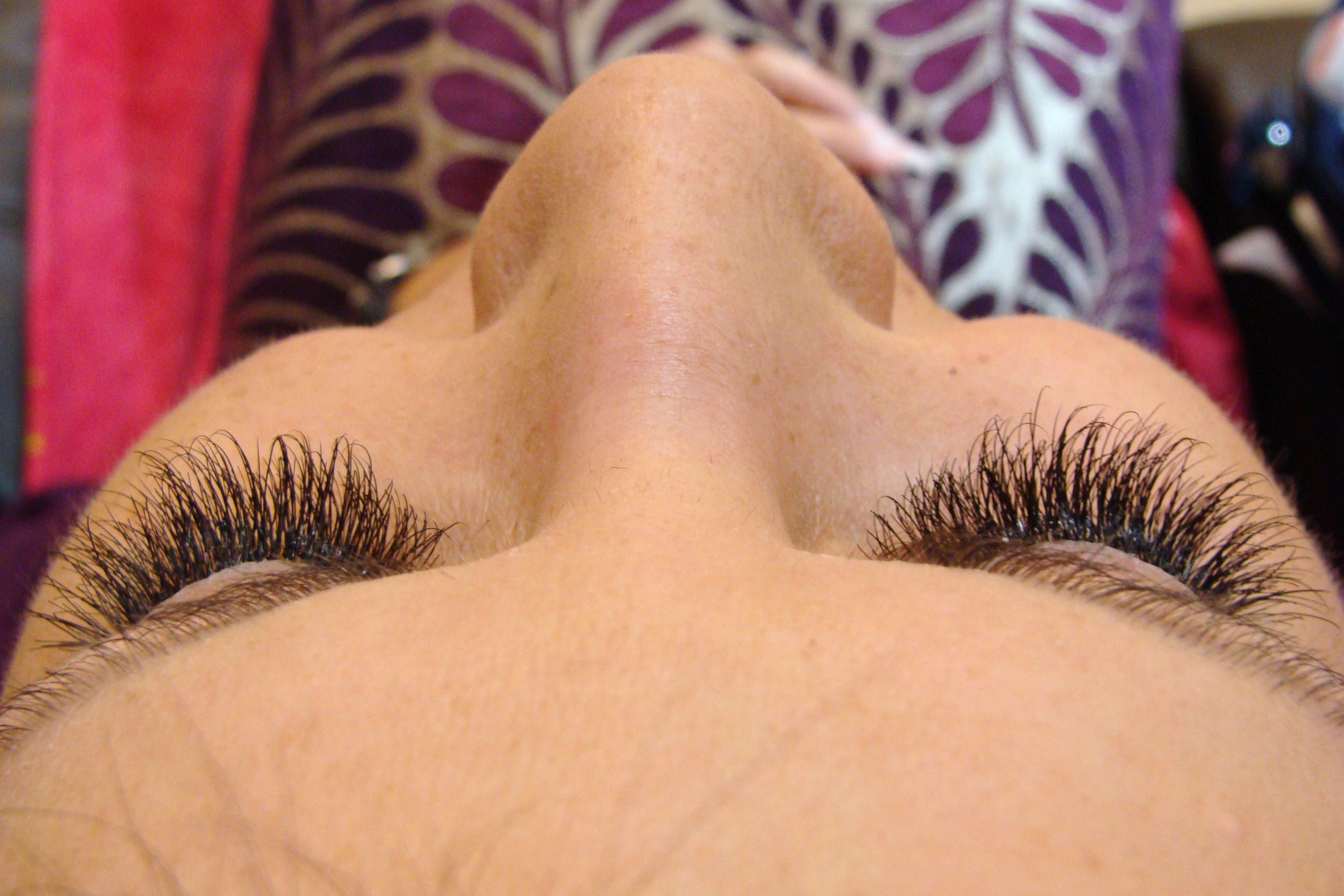 Mink Lashes by Alyssa Eyelash Extensions
Eyelash Extensions at Alyssa's Nails & Skin Care
Eyelash extensions create a longer, thicker and fuller to natural eyelashes. The look that almost every woman desires because more attractive eyelashes get noticed.
Materials:
Synthetic single fiber polyester thread-like materials are applied to individual eyelashes to create a fuller, longer look. Mink lashes are available, but most people for ethical and cost reasons, chose synthetic lashes.
The adhesive used is surgical-grade. Eyelashes are made thicker and longer through professional application of an individual synthetic eyelash directly attached to the natural eyelash with a specially formulated bonding agent. This type of eyelash enhancement is not the same as department store strip lashes. Extensions come in various lengths, colors and thicknesses, and can be worn during sleep, showering and swimming. However, excessive exposure to oil can weaken adhesive bond.
Eyelash extensions differ from "fake" or "false" eyelashes in that they are applied one extension to one lash. The procedure to attach the extensions takes an average of one and a half to two hours for a full set of extensions of roughly 30-80 lashes per eye. If properly applied with medical grade adhesive, eyelash extensions are designed to bond to one's natural eyelash.
Types:
Used by fashion models and Hollywood. Eyelash extensions are worn by almost every female celebrity. However, since the early 2000s, many salons have offered this service. False eyelash strips, or small groups of false eyelashes, are not considered to be "Eyelash Extensions."
Individual eyelash extensions are often referred to as "natural lash extensions" and look far more natural, last longer and demand higher prices than strip eyelash extensions. Mink eyelash extensions
are a great example of real natural eyelash extensions. The best beauty products are versatile and offer enough options so that professionals can cater to our client's needs.
Uses:
Eyelash Extensions are semi-permanent, lasting 4-6 weeks depending on the life cycle of your own natural lashes and other factors. Though the average cycle of a single lash is about 90 days, factors such as your eyelash characteristics, lifestyle, and general care of your lashes will affect how your eyelash extensions last. As hair grows out, it cycles and falls out naturally, thus shedding the extension with it
. Mink Lashes prices range depending on location of salon and type of service offered. Generally the price is $199.00 to $500.00 and up per set for a good quality set. Eyelash extensions have been around since the late 1990s, and originated in Japan.
Only our professional state licensed estheticians and cosmetologists with official well-training will perform eyelash extensions to clients.
The procedure for eyelash extensions differ from each beauty salon. In Alyssa's Nails & Skin Care, we are using the technique involved attaching a synthetic, silk or mink eyelash extension to an individual eyelash on the client. The selection of the natural eyelash to which the extension is to be attached is a specialist task. Our specialists involve, carefully separating the natural lashes with a fine point tweezer to reveal one healthy eyelash. The eyelash extension is then dipped into medical grade adhesive and attached to the natural eyelash. The process is repeated until nearly all eyelashes are covered. The eyelashes should last about three weeks, at which point a re-lash or touch up may be done. Choosing the properly bonding agent used during the process is just as important as the lash procedure itself.
After a seven years of trying different brands of eyelash extensions. We are excited and confident about the excellent results achieved with the "3D-Lashes" brand. The application process is safe, painless and relaxing. 3D-Lashesare applied to your individual eyelash hair by hair and will not damage your natural eyelashes or eyelids and are weightless on your eyes. The bond is seamless, there is no clumping and your eyelashes will transform giving you a fuller, longer, very natural, elegant and luscious look. 3D-Lashes will last up to two months and is perfect for every day wear and for those special occasions.
Alyssa's Nails & Skin Care believes our Natural Eyelash Extensions will fulfill the needs of clientele is "New Look, New Confident & New Day".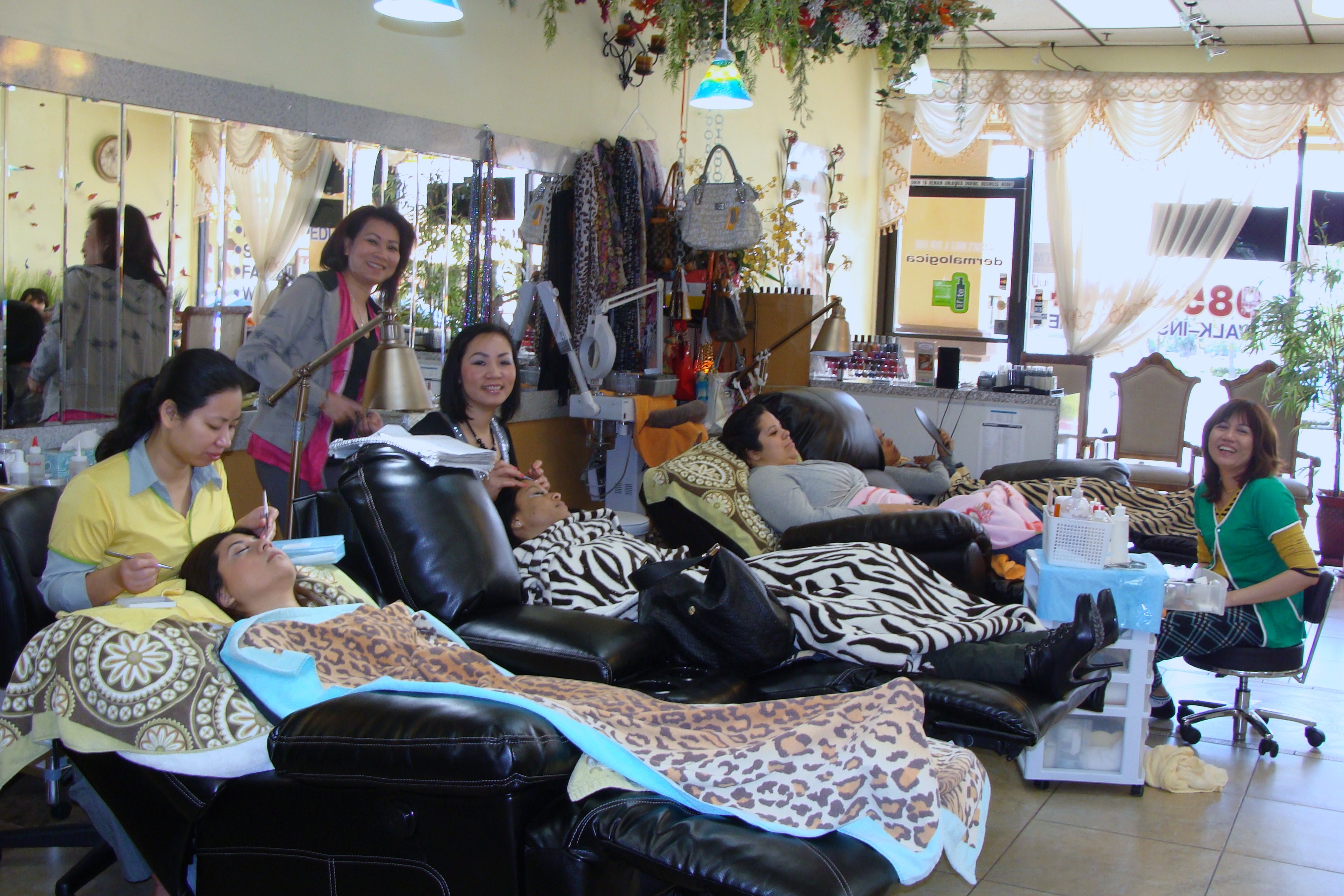 Alyssa's Eyelash continues to be the leader in the service of eyelash extensions and is committed to providing safe, beautiful, flawless eyelash extensions to enhance any woman's natural beauty.